Weslo CardioStride 3.0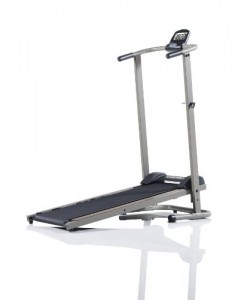 ---
Get The Best Deal
See Special Price
$299.00
---
The Weslo CardioStride is a fantastic way of staying in shape without having to invest a small fortune, this manual treadmill is perfect for those who want to gradually get in shape, if you want to live a healthier lifestyle then you can't go wrong with a treadmill and the CardioStride is a great starting point.
Save electricity and money with the treadmill that doesn't require power from a wall outlet. The CardioStride 3.0 treadmill is run manually, allowing you to engage different muscles and keeping your electricity costs down.
Of course, batteries are needed to power the display, but there is no need to plug the treadmill into a power socket, so you will save electricity with this beauty. The SpaceSaver design is perfect for storing the treadmill between workouts, and it makes the most of your workout space.