Sole Fitness S77 Non-Folding Treadmill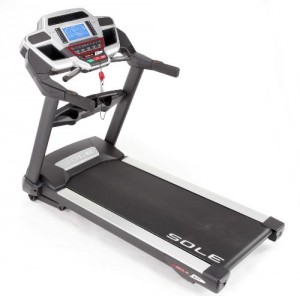 ---
Get The Best Deal
See Special Price
$2,999.99
---
If you don't want to spend tonnes of money on gym memberships then a treadmill is the perfect alternative. You may become lost in a sea of treadmill brands but you will find that Sole Fitness is a brand that will keep coming up and that is for a good reason. Sole Fitness specialise in home fitness gear and their treadmills are some of the best in the market.
The Sole Fitness S77 treadmill gives everything you need to reach your fitness goals in the comfort of your own home. The S77 features a 4.0 Cont. Duty HP motor and also incorporates the largest deck Sole Fitness offers, an exceptional 22″ wide running surface that is great for any runner. The S77 comes with built in heart rate programs that are specifically designed to make adjustments to the treadmills speed and incline to meet your fitness goals. The included wireless chest strap touts a 99.9-Percent accuracy rating when tracking your heart rate.
The treadmill motor carries a full 30-year warranty, with a lifetime warranty on the deck and frame. Safety features include a 0.5 start speed, large stop switch, textured belt and 10-amp circuit breaker. The console displays the ten available programs and has built in speakers which allow you to hook up any MP3 player, iPod, etc.
Additional features include speed and incline controls on the handlebars and built in cooling fans for maximum comfort. With power and features of a club quality treadmill at a more affordable price point, S77 boasts 3.5 continuous duty horsepower motor, largest deck SOLE offers, and 22-inch wide running surface.