Reebok V 6.80 Treadmill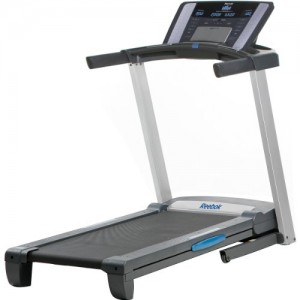 ---
Get The Best Deal
See Special Price
$1,199.99
---
If you are looking for a top rated treadmill and are willing to pay for quality then the V 6.80 is perfect for you.
Reebok are known for their high quality sporting goods and their treadmills are no exception. If you are serious about getting into shape then the Reebok V 6.80 is a great choice; it comes packed with built in workouts that are all designed to really push you and develop your workout regimes.
The Reebok® V 6.80 treadmill is engineered with a 2.8 HP Mach Z motor offering a quiet, self-cooling drive system. Precision-machined rollers reduce noise and help the V 6.80 operate smoothly and quietly, while AIR TECH impact-reducing cushioning integrates firmer support zones.
HorsePower Rating : 2.8 Mach Z™ CHP Motor–Employing an axial fan, this motor reduces noise as it cools internal components, enhancing your workout environment and extending the motor's life.
Overall, the Reebok V 6.80 Treadmill represents great value.