Reebok 80000 C Treadmill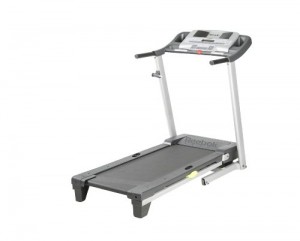 ---
Get The Best Deal
See Special Price
$899.00
---
Maximize your results with the 80000 C Interactive CrossTrainer, which visually prompts you to perform a variety of strength-training exercises throughout your cardio workout—allowing you to burn calories, while building and maintaining muscle mass. Add muscle-sculpting exercise to your cardio workout with 2 upper-body, 2 lower-body and 2 total-body, cross-training workouts.
The Interactive CrossTrainer controls the speed and incline of your treadmill, while intermittently prompting you to perform a variety of strength-training exercises—maximizing your workout results. 9 Weight Loss Workouts burn calories and shed unwanted pounds with these built-in, weight-loss workouts.
Designed by a Certified Personal Trainer, the 80000 C comes with 4 calorie-burn workouts (300, 400, 500, 600 calories) each equipped with 2 time options and a special 1 lb. Per Week workout, giving you fast and amazing results. 2 Lb. Hand Weights are included and always within reach to help you sculpt and tone your arms, shoulders and back. 2.75 HP TRX Drive Motor provides expanded power with this quiet, self-cooling drive system.
Employing an axial fan, the 80000 Cs motor reduces noise as it cools internal components—enhancing your workout environment and extending the motor's life. AirShock CushioningReduce impact up to 28% with this air-based, shock cushioning system, providing joint protection and a comfortable running surface.Cross-training treadmill with powerful 2.75-horsepower TRX drive motor.