ProGear HCXL 4000 Electric Treadmill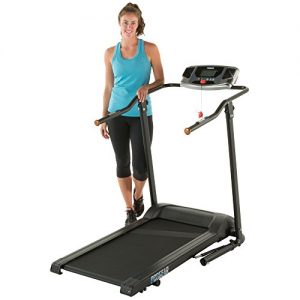 ---
Get The Best Deal
See Special Price
$549.00
---
Treadmill Fitness Walking is an effective way to burn extra calories and achieve a healthy lifestyle. Walking on the ProGear HCXL 4000 Ultimate High Capacity Extra Wide Walking and Jogging Electric Treadmill is one of the easiest and most effective ways to achieve a regimen of regular exercise.
Unlike outdoor walking, treadmill fitness walking has the benefits of shock absorption and the convenience of exercising in your own home. You can even get up to a light jog on the HCXL 4000 to really burn those calories.
The Progear HCXL 4000 has been tested up to 400 lbs. user weight capacity allowing you to walk or even jog your way to fitness at any age and body size.
The machine has a super strong 1.5 Horse Power High Torque Motor which utilizes "Quiet Drive" to reduce noise when you are walking.
The ProGear HCXL 4000 ultimate treadmill features a LCD display window to show elapsed time, distance walked, calorie burn, speed and pulse monitoring.
Measure your target heart rate. Jog at up to 4mph for a vigorous workout. Extra long safety handles are 18″ long, which are more than twice the length of other typical treadmill handles, with speed control buttons and on/off buttons on the handlebars for your convenience.
There is also a two position manual incline feature, and the treadmill belt size is 40″L x 20″W.
The ProGear HCXL 4000 treadmill folds up easily and can easily be moved.
It comes complete with a 5 years motor warranty, and very fast delivery too.