Nautilus T614 Treadmill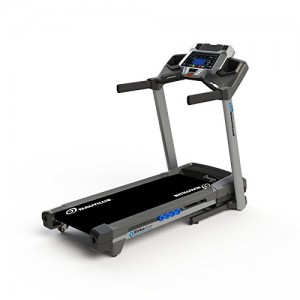 ---
Get The Best Deal
See Special Price
$1,499.00
---
If you are looking for a high end treadmill then look no further than the T614; this high tech treadmill is at the forefront of workout technology. It will push you to really get in shape whilst having fun at the same time. Adjust the treadmill to help you optimise your workouts, whether you want to take it slow or push yourself to the limits this treadmill will have the perfect workout schedule for you.
This treadmill is not for your nonchalant users, this is designed for those that are ready to get in shape; for those that will use the treadmill for a couple of hours everyday. The T614 are often used by gyms because of the quality and ease of use this product comes with.
Nautilus are one of the bigger treadmill brands out there, they only deal in high quality products. That's why you will find lots of their products in gyms and recommended by fitness gurus.
The Nautilus T614 treadmill features:
Dual Track multi LCD display console
goal tracking functionality
set and track exercise goals
workout time
distance travelled
calories burned
Extra-large high-resolution blue backlit LCD monitor