Livestrong LS Pro2 Treadmill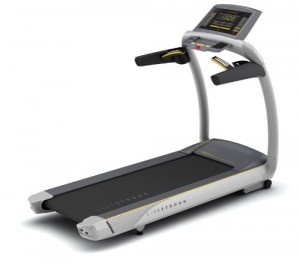 ---
Get The Best Deal
See Special Price
$2,999.00
---
The LIVESTRONG LS Pro2 is the most technologically advanced and efficient treadmill on the market right now and gives the best user experience in the fitness industry. The LS Pro2 comes with the new maintenance free belt and large 60mm rollers, which ensure proper lubrication and alignment at all times. Lastly the LS Pro2 has integrated full cast aluminum components that eliminate all vibration and shaking, no matter how hard you're working out!
The highly durable, full-cast aluminum non-folding frame delivers a club-like workout experience that puts your focus where it should be: on reaching your fitness goals. Our new RunnersFirm™ cushioning system provides a firmer, track-inspired deck to support your training year round.
The LS Pro2 has a commercial-grade 3.25 continuous-duty horsepower motor brings a smooth and consistent feel to your workouts. Both backed by a lifetime warranty, the ultra-quiet drive system and extended-range power incline deliver new challenges and more workout combinations for better, faster results. Access the new, FREE workout programs. Speed range 0-12 MPH; Incline range 0-15%.
If you want a high quality treadmill that has many features that can push you to improve and continue with your fitness programs then you can't do much worse than buy the LS Pro2.