Livestrong Fitness LS13.0T-2 Treadmill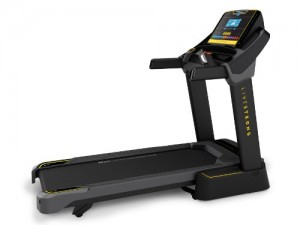 ---
Get The Best Deal
See Special Price
$2,099.00
---
If you are looking for a high end and high quality treadmill then you cant go wrong with the LS13.0T-2, this amazing treadmill has built in workout programs that will help you get into your ideal shape. No matter what you want to achieve from your workouts whether its you just starting out or a pro runner training for long distances this treadmill is ideal for you.
For the first step. And the finish line. Stability you can trust for any workout. The Welded-steel frame has fewer parts for sturdy performance. The Massive console masts prevents sway and movement. Simple design assembles easily in as few as 30 minutes.
Treadmill provides challenging cardio workout in comfort of your own home, with numerous ergonomic design features that minimize wear and tear on your body.
Features:
Welded-steel frame assembles easily and withstands intense training
Extra-long belt is ideal for longer strides and faster running
Add intensity to your workout with power incline up to 15%
Wide, bright-blue display makes workout info highly visible
Motivational track display and journal to see your progress
ERGOfit grips with control toggles for easy speed and incline changes
Ample storage for a tablet, smartphone or MP3 player
Powerful, adjustable COOLfit fan keeps you comfortable
Energy Saver conserves electricity by reducing power draw