LifeSpan TR5000i Non-Folding Treadmill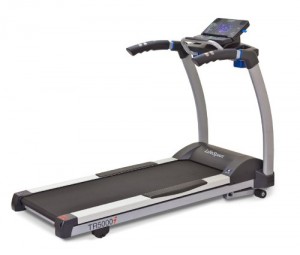 ---
Get The Best Deal
See Special Price
$2,799.99
---
The LifeSpan Fitness Non-folding TR5000i Treadmill
This treadmills main quality is it's durability and comfort, you will really feel the benefit on your feet and the amount you get out of each workout as the belt is a lot more compromising and reacts with each step you take, calculating how much force you have put down and applying the right amount of force to really improve your running technique as well as making sure you don't damage your feet.
This model has a variety of in-built workouts that are arranged thematically into five different groups. These themes consist of workouts that are designed for: Weight Loss, Healthy Living, Sports Training, User Customized and Heart Rate Control.
Another innovative feature of this treadmill is the USB port which is able to store and then transfer workout data to an online health management system located at the LifeSpan Fitness Club web site. A full set of detailed reports are then generated to show your exercise results. These can be shared with your physician, fitness coach or family.