LifeSpan Fitness Pro3 Treadmill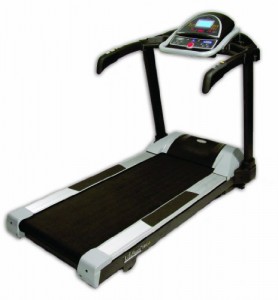 ---
Get The Best Deal
See Special Price
$2,999.99
---
Bring the gym into your home with this high end treadmill, this quality machine can be found in gyms all across the country and is what the very best use to get into the shape of their life. PRO3 Features: non-folding treadmill makes no compromises when it comes to stability and performance you wont find a more durable treadmill than the Pro3. Handlebar Controls – let you control your speed and incline without ever removing your hands from the handlebars. Specifications:
Belt Size: 22" x 60".-Incline Motor: 1000 lbs.
max. lift.-Belt Type: 3.2mm Multi-Ply.-Rollers: 3" Tapered.
Speed: .5-12 MPH.
Side Rails: Aluminum Side Rails.
Large blue backlit LCD with program matrix shows the exercise program you selected and your progress as you work out the optimum feature for helping you train for long distance runs. View all readouts including speed, incline, time, distance, calories and heart rate, at the same time. Exercise programs include two target heart rate programs, five speed programs, five incline programs, 5K/10K programs and two customizable programs in which you choose the speed and incline for each workout segment. This treadmill has everything an aspiring runner needs to get started.