Gold's Gym Trainer 720 Treadmill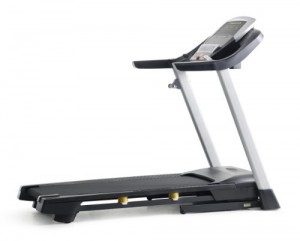 ---
Get The Best Deal
See Special Price
$899.00
---
If you are looking for a high quality treadmill that offers great usability then you should consider the Gold's Gym 720 treadmill.
The 720 trainer is suitable for all treadmill users, whether you want to take it easy with a small incline or really push yourself. You can choose between 18 different workout apps designed by a Certified Personal Trainer that automatically adjust the speed and incline of the treadmill. The Trainer 720's specialised workout apps will help you personalise your own workouts to meet your own fitness goals. The 720 treadmill also comes with dumbbells to help with your upper core strength.
The 720's AirStride cushioning offers ultimate joint protection and the Interplay music port allows you to listen to your iPod or MP3 player for extra motivation. Treat yourself to a powerful workout and incredible performance designed to help you reach your pinnacle of fitness.
.