Goplus Electric Treadmill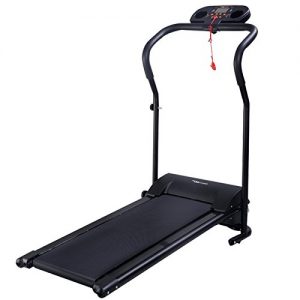 Goplus Electric Treadmill 800W Folding Power Motorized Running Jogging Machine may be a bit of a mouthful, but the Goplus Folding Treadmill is ideal for everyday running workout fitness.
It features a heavy-duty steel frame and an easy-fold design for easy storage and letting you exercise at home without the hassle of going to the gym.
Power: 800W; Rated Voltage: 110V; Rated Frequency: 60 Hz.